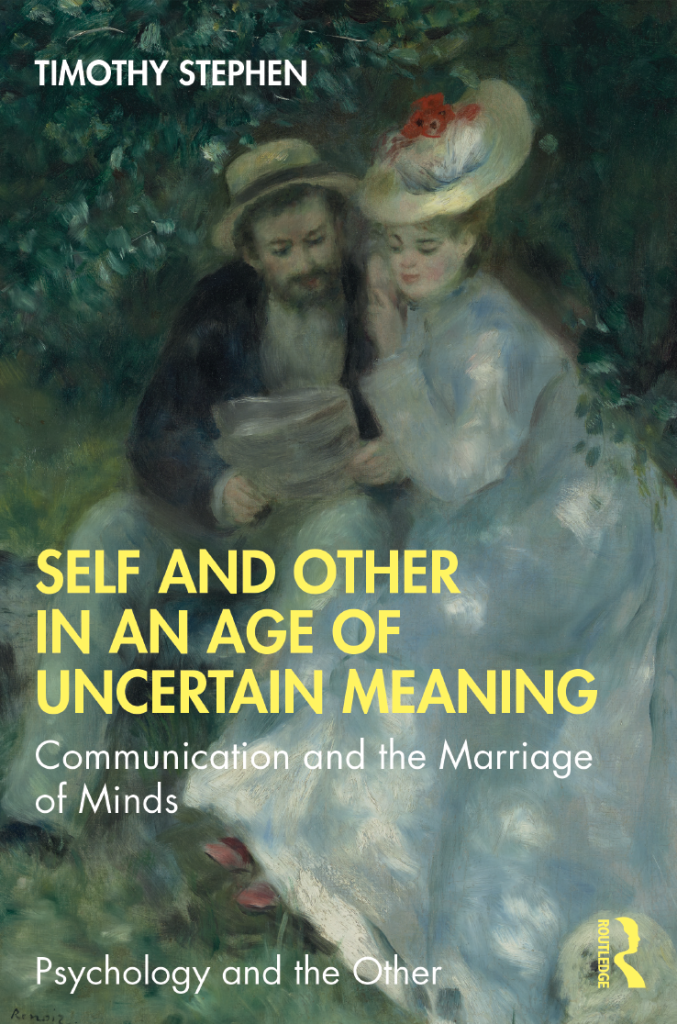 Copyright 2022. 340pp, 5 illustrations.
For 20% off, purchase directly from Routledge.com with coupon code FLA22
This book explores the nature and origins of widespread problems of self in modern societies, examining the paradoxical interplay between the modern world's many benefits and freedoms, and its mounting social challenges and psycho-emotional impacts. Chapters analyze the interdependence of language, mind, intimacy, the self, and culture, arguing that as the coevolution of these five factors produced the modern world, many features of contemporary culture have become disruptive to security of being. Rich with examples from everyday experience, this text offers profound insights for those interested in sociology, psychoanalysis, psychology, communication and intimacy, history, and culture.
'The "Self" has become a very enigmatic category: who exactly is the "I" and how is our identity shaped by our social environment? Even more perplexingly: who and what is the modern self? Lucidly and consistently well-argued, Self and Other in an Age of Uncertain Meaning addresses thse questions in the context of intimacy and marriage. You will understand far better than you ever did what makes an intimate talk so supremely modern.' Eva Illouz, author of The End of Love and professor of Sociology at the Hebrew University in Jerusalem and the School for Advanced Studies in the Social Sciences in Paris.
'In this engaging, provocative book, Timothy Stephen argues that our current difficulties with sustaining meaningful identities and intimate relationships are specific to conditions of modern society that have been developing gradually, and largely unnoticed, like climate change, for several hundred years. In this process, interpersonal communication has become ever more important but also more challenging. Based on many years of research and reflection, Self and Other in an Age of Uncertain Meaning offers an interpretation of our current predicament that can help us to meet these challenges.' Robert T. Craig, University of Colorado Boulder, founding editor of Communication Theory and former president of the International Communication Association.
'Timothy Stephen offers valuable insights on daily life that will resonate with any living person. He constructs thought provoking arguments for why things are as they are. The historical analysis and cultural commentaries are interesting and persuasive. The work is readable and compelling and will appeal to scholars and educated non-specialists alike. I feel confident that even those who disagree with Stephen's conclusions will find value in this book.' Matthew Clemente, PhD, Boston College.
selfandothertableofcontents